Jupiter Yantra Mandala for Expansion and Illumination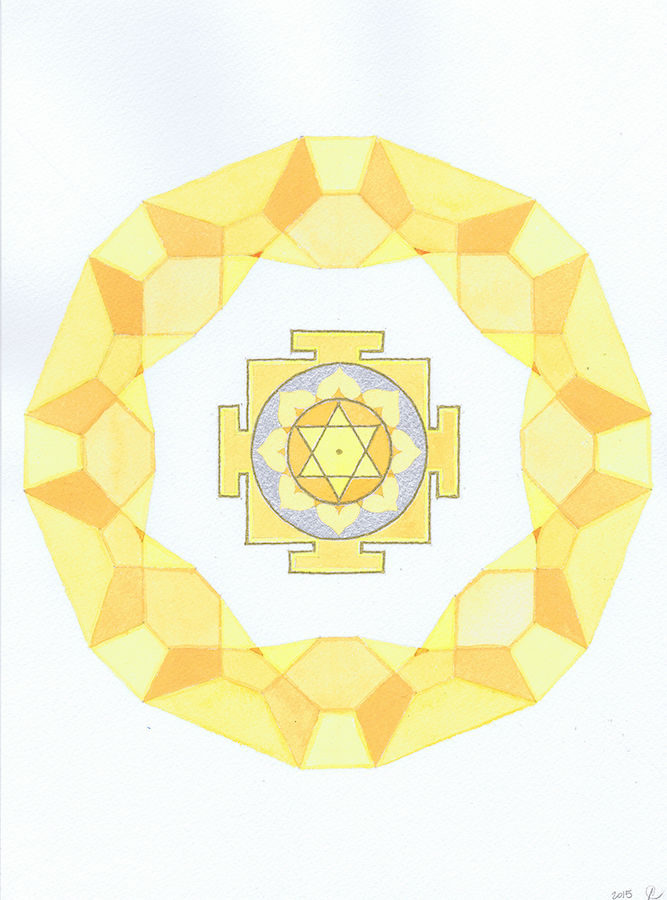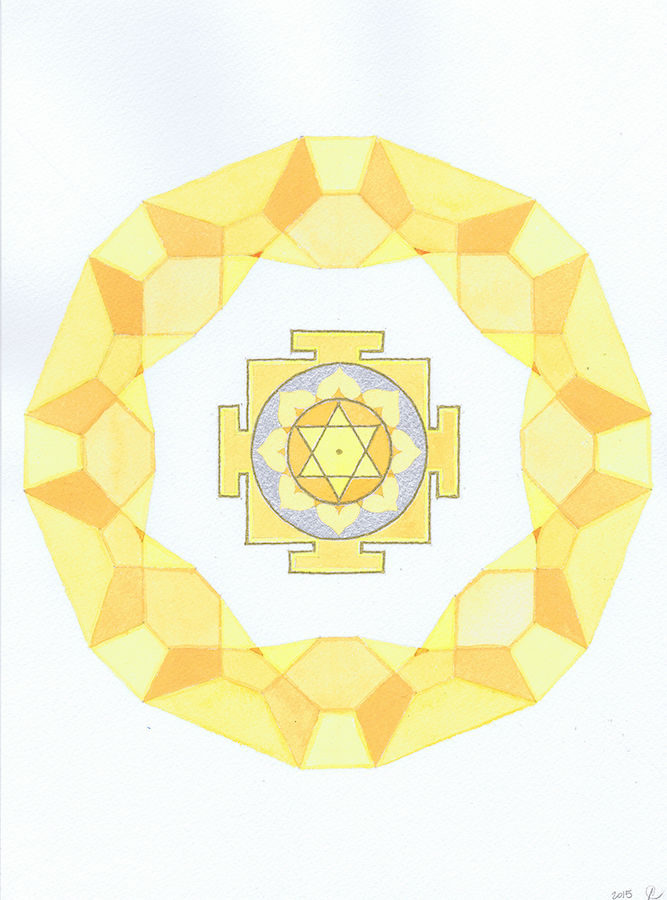 Jupiter Yantra Mandala for Expansion and Illumination
The Jupiter yantra depicts colors of expansive yellows and oranges. The Vedic mandala background is based on the number three vedic square. The associated mantra is:
Om Brim Brahaspataye Namah Om
Fine art prints: Archival inks printed on fine art paper.
Stretched Canvas: Archival inks printed on stretched canvas, ready to hang.
All mandala measurements in inches.
Note: Original art was painted with gouache/watercolor by Anjie Cho.
10% of the proceeds from each Holistic Spaces Mandala will be donated to support Tibetan refugee children at Bon Shen Ling's Menri Monastery in Dolanji, India.