Mars Yantra Mandala for Fire & Passion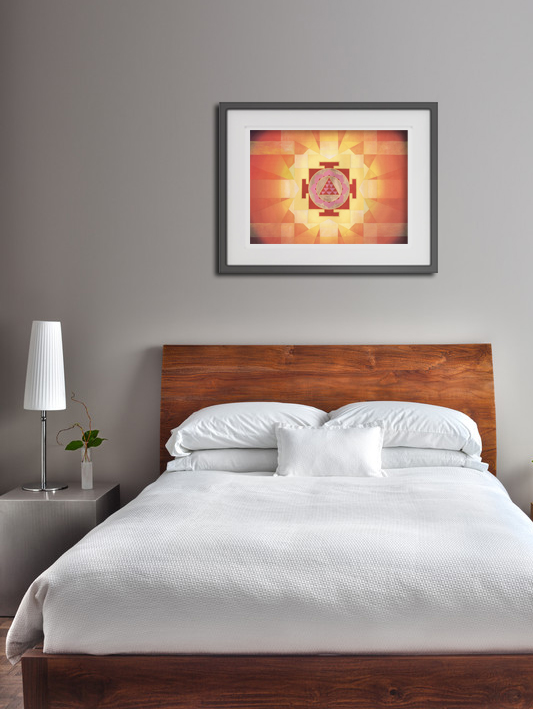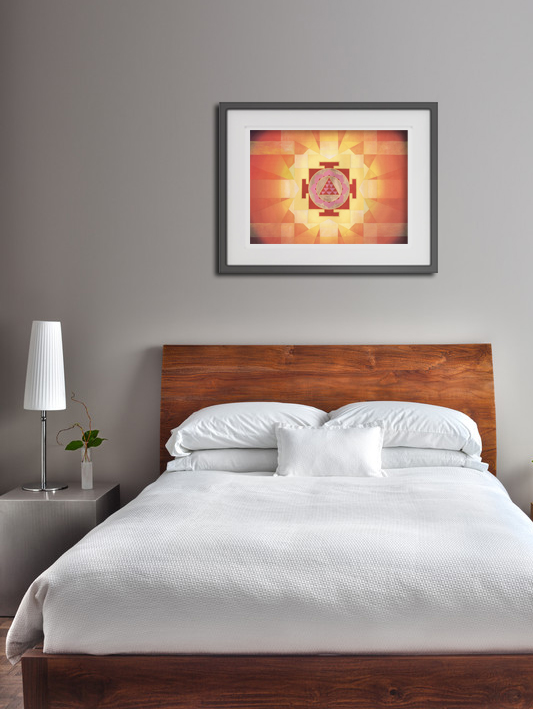 Mars Yantra Mandala for Fire & Passion
From time to time, we can all use a little more passion in our lives. If you're in that place now, the Mars yantra mandala is a perfect feng shui adjustment for you. Both the red colors and the representation of Mars in this mandala are helpful in strengthening the bagua area of recognition and passion.
This area is also related to the fire element, so if you've been feeling you'd like morefire, the upward points of the triangles in this mandala attract more of the fiery passionate energy you seek.
The Mars yantra depicts deep reds and pinks, with many triangles. The Vedic mandala background is based on the number nine vedic square. The associated mantra is:
Om Bhaum Bhaumaye Namah Om
Mars is a planet that is associated with masculinity, anger and war. It's also a planet related to instability such as of fire. The reds and triangles are also related to fire energy and the Recognition area of the feng shui bagua map. The central upward pointed triangle represents growth, as do the more dominant red interior triangles. This suggests that an excess of fire may be transformed into a more positive and productive direction.
As a Feng Shui adjustment, the Mars yantra may be placed in the Recognition area of your home, bedroom or office for assistance with passion.This yantra may adjust lack of passion and fame by adding fire. But it can also balance excessive fire, because the upward pointing triangle suggests growth in a positive direction. In Vedic Vastu tradition, you can locate this on your southern wall.
Fine art prints: Archival inks printed on fine art paper.
Stretched Canvas: Archival inks printed on stretched canvas, ready to hang.
All mandala measurements in inches.
Note: Original art was painted with gouache/watercolor by Anjie Cho.
10% of the proceeds from each Holistic Spaces Mandala will be donated to support Tibetan refugee children at Bon Shen Ling's Menri Monastery in Dolanji, India.